Tashkent − Bukhara − Tashkent
On the tracks of the great cities of the sunny country...
Historical tour
Duration: 1 day / 2 nights
Route: Tashkent − Bukhara − Tashkent
1st DAY
Tashkent - Bukhara (9h. 35 min. by train, 570 km)
19:30 - gathering of tourists near the checkpoint of Tashkent Central Railway Station.
20:55 - departure by train "Tashkent-Bukhara"(Overnight train).
2nd DAY
Bukhara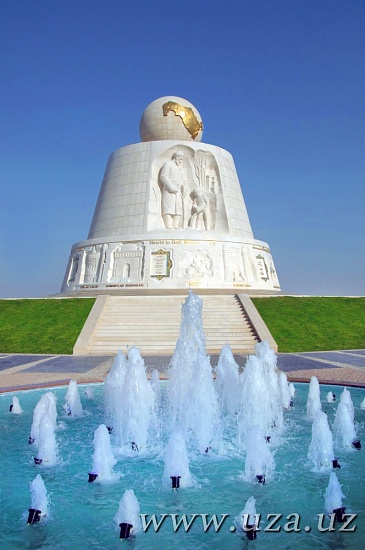 06:27 - Arrival in Bukhara (the next day)
06:40 - meeting at the station. Discussion of the tour program and other details with a representative of our company.
07:00 – Breakfast at a local cafe.
07:30 - Visit to Sheikh Bahauddin Naqshbandi Complex.
Memorial complex of the great Sufi, asket and saint Sheikh Bahauddin Naqshbandi is near Bukhara. Naqshbandi was born in 1838 in a small village in Bukhara in the family of a weaver, later he had an invaluable influence on the thought formation in Central Asia. In his younger ages, he wove patterned silk fabric. Soon, he was considered as the patron of all craftsmen.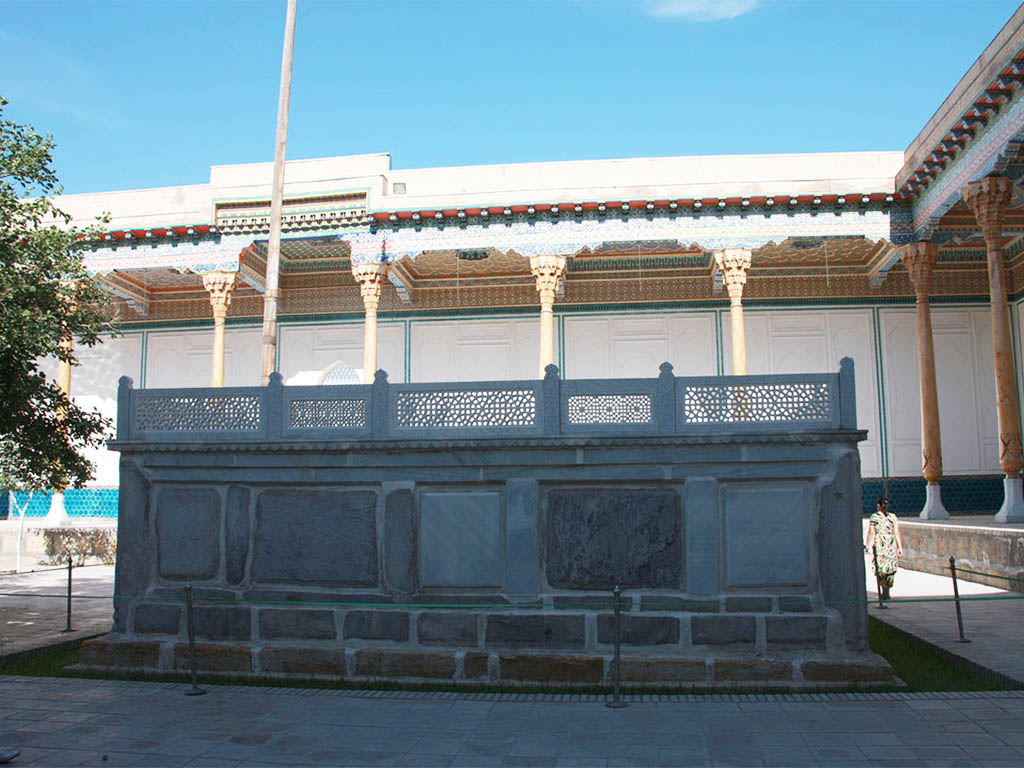 According to psychological studies, if person works manually, he masters the ability to work, act and think simultaneously and independently. He portrayed this ideology in his famous statement: "Allah is in our mind, and our hands at work". There is a wishing stone – Sangi Murod inside the wall of the mausoleum. Believers from different countries come here to ask for the fulfillment of wishes. It is believed that Naqshbandi averts disaster.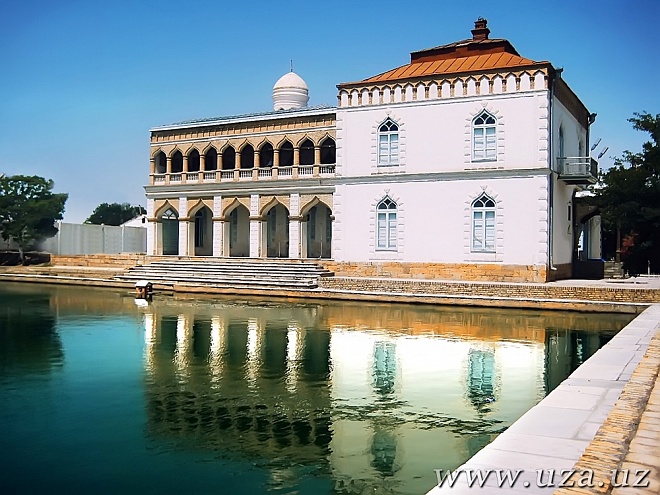 08:30 - Visit to Sitorai-Mohi Hosa Palace.
Sitorai-Mohi Hosa Palace (translated from Persian as the star and the moon of Khan) was built in XIX - XX centuries by the father of the last Emir Ahadhan.
The new complex of garden pavilions was built to the east of the residence Ahadhan. It is a large garden area of 6.7 hectares with fruit orchards. There are two sculptures of marble lions at the entrance to the palace. Colorful mosaic patterns adorn the main entrance to the palace, which is uncharacteristic of the local architecture. Blue and green colors are dominated in the decoration of the interior.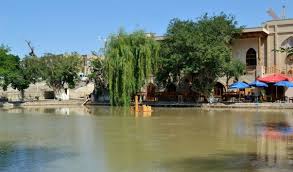 09:30 – Tour around Labi-Hauz Ensemble. Labi-Hauz Ensemble includes Nodira Begim Palace (XVI century), Kukeldash Palace(XV century), a monument to Khoja Nasreddin by Bukhara Crafts Development. Walk under the trade domes (XVI century): Saraffon Toki, Toki Telpak Furushon, Toki Zargaron where jewelers, miniaturists and others sell their products. Mosque Magokki-Hattori (XII-XVI century), the ensemble Hau-Kushon (XVI century), Caravansarais of ancient Bukhara, Tim Abdulla (XVI century), Ulugbek Madrassah (XV century), Madrasah of Abdullazizkhan (XVII century), Kalon Mosque (XVI century) Mir-Arab Madrasah (XVI century), Minaret Kalon - symbol of Bukhara for centuries, served as a beacon for the caravans in the desert to Bukhara.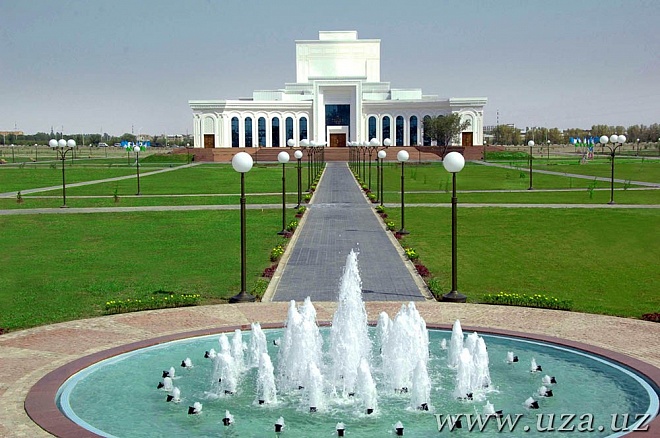 14:00 - lunch at a local cafe.
14:30 - continuation of the tour.
Ark fortress - a magnificent citadel, the habitat of the rulers of Bukhara, a stronghold of authority and power (I century BC- XIX century), the Mosque and Honako Khoja Zainuddin - home of dervishes and their place of birth, Bolo Hauz (XVIII century) - neighborhood mosque, Chashma Ayub (XII-XVI centuries), inside there is a source of healing water, the Holy Job (Ayub). Visiting bazaar: fruits, dried fruits, nuts, spices, gold embroidery, Samanid Mausoleum (X century) - the pearl of Central Asian architecture, a family tomb of the Samanid dynasty.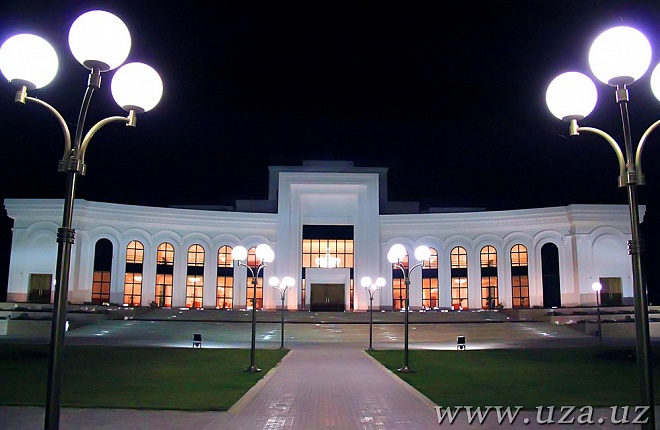 19:30 - dinner at a local cafe.
20:30 - departure to Bukhara Central Train Station.
20:55 - Overnight train to Tashkent.
3rd DAY
Tashkent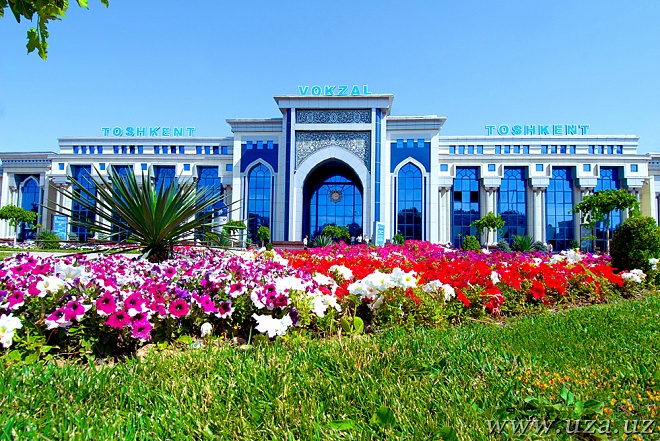 07:10 - Arrival in Tashkent.
All tours are carefully organized, taking into account the preferences of tourists. Tours can be organized for cities separately.
Make a request for tour